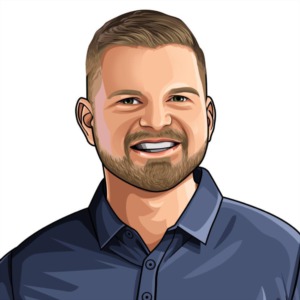 Jonathan Hawkins, Husband. Dad. Broker.
Jonathan Hawkins began his career in real estate with an intention to put Service, Integrity and Success at the forefront. Jonathan has quickly transformed himself into the top 1% of real estate brokers in the world. Jonathan connects with his clients at the highest levels and his mission is to create an unforgettable experience that leads to a lifelong relationship.
Jonathan is the epitome of hard work and recognized early in his career that nothing comes easy. He was the first in his family to graduate college and then upped the ante and became a commissioned Intelligence Officer in the US Army.
As a way to show his appreciation and gratitude to those who have helped along the way, Jonathan is an avid volunteer and donor. When working with Jonathan Hawkins, you can feel proud knowing that you worked with an organization that is equally focused on giving back. In 2013, Jonathan received the Presidential Call to Service Award from President Barack Obama for his countless hours of community service.
Jonathan is a frequent contributor to the real estate industry and has been quoted in Inman, Wall Street Journal, Realtor.com, The Los Angeles Times, Orange County Register, Real Estate Agent Magazine, Who's Who in Real Estate and Tom Ferry International.
Jonathan graduated from UCLA in 2014 with a degree in International Relations. He lives in Huntington Beach with his wife, Elizabeth, son, Sebastian, and their four-legged friend, Noah.
Remember, Who You Hire Truly Matters.
Testimonials
My husband and I first met Jonathan Hawkins of Amavi Properties at an open house in the Bixby Knolls section of Long Beach. We were very impressed with the way he represented his client, demonstrating a thorough knowledge of the property, confidence, and meticulous attention to detail. When it came time for us to put our home on the market, we knew Jonathan was the only agent we wanted to help us with the sale. From our first meeting to discuss options and strategies, through all closing procedures, Jonathan demonstrated the highest integrity and transparency. He maintained close and personal contact, making himself available at all hours to answer our many questions and clarify details. He worked extremely hard to make sure all deadlines were met and followed through on every aspect of the sale. Jonathan and his excellent staff at Amavi Properties provided the best quality of service imaginable. We strongly recommend Jonathan Hawkins to anyone in need of real estate services.
Robin Gurule
We were planning to sell our house this year and had met with multiple realtors. None had persuaded us to work with them. A tradesman referred us to Jonathan, and at our first meeting with Jonathan we were impressed and were certain we had found the right agent. He laid out a complete plan for selling the house, explained the timing and pricing strategy, and helped us weigh the benefits of additional improvements and prep. Jonathan assisted us with painters and a stager, which was a great help because we had a busy schedule and a short timeline. Due to Jonathan's expertise, sound advice, superior marketing, and ONE open house (with over 100 visitors), within two days we had multiple offers over asking price. We are very pleased and recommend him highly.
Terri Schetne
We were connected to Jonathan through a friend and our experience was very positive. We were looking for investment property, considering both flips and condos. Jonathan laid out all of our options, identified undervalued properties for us, even preparing cost analyses to show us what we'd ultimately profit. Because of the hot SoCal market, we didn't ultimately find a flip that fit our criteria but after months of looking, Jonathan switched gears and helped us find a condo that would work as a high-end rental generating income for us for years to come. He has been ultra-responsive and helped fill in knowledge gaps for us. We will shortly be looking for another property and he will definitely be helping us!
Chris and Gene Duquette
I had the pleasure of working with Jonathan Hawkins for the purchase of my existing home. It is a challenge to be concise in describing all that Jonathan has done for me and my family. Jonathan has the unique ability to make me feel as if I were his only client. He is a true professional who cares very much for his clients and delivers on everything he commits to. I highly recommend Jonathan to anyone buying a home!
Tara Walther
Jonathan was a joy to work with. Extremely helpful, friendly and knowledgeable. Diligence and patience in showing me properties. The whole process can be stressful but Jonathan was always available to answer questions, explain procedures and help with paperwork. Would not hesitate to recommend to anyone.
Kalene Lundby
More Testimonials